If you have worked with Oracle technology you will be familiar with Oracle Magazine. For many of us, it was a regular staple of our business literature.
The Oracle Magazine was originally a hardcopy publication that was distributed every few months to anyone that wanted a subscription. Eventually the magazine went online, and articles became available to anyone, anywhere, anytime.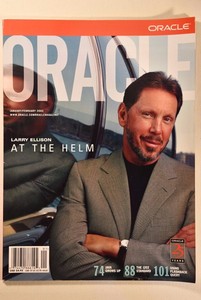 But of course, as the database technology changes so rapidly, the content of the magazine articles can become out of date, less applicable to the current versions of the database, or just plain wrong! However, rather than erase that historical content, I grabbed a selection of database focussed articles , because they still provide excellent technical content on the database versions of the time, and many of the principles covered are still equally relevant today.
Check out the AskTom archive of articles at https://asktom.oracle.com/magazine-archive.htm
Enjoy!
Caveat: No guarantees that links within each article will still work, because this a subset of the full magazine archive, but I've done my best. If you hit errors, ping me and I'll try to correct them.